This is a sponsored post by Brain Sentinel. All opinions and ideas are entirely my own and do not reflect the opinions of Brain Sentinel.

When you or a loved one has epilepsy, feeling independent without sacrificing safety is a priority when it comes to alerting devices. To know and trust that an alerting device will accurately alert a caregiver promptly and without fail gives the wearer and caregiver peace of mind.
---
Life Is Unpredictable
I used to be naive enough to think that I'd always be able to call out for help when needed, I'd never be alone if a seizure occurred, and someone would always be around that knew what to do if I began to seize.

After living with epilepsy for over 20 years, I can definitely say, "Not one of the above thoughts were accurate."

There have been times when I couldn't call out for help. I've been alone multiple times when having a seizure. Typically, people have no idea what to do if a seizure occurs and do not help you.

Here's an example: I had a seizure in front of a crowd of people at an outdoor mall. My husband was 20 feet away from me, but I was unable to call out his name before falling face first onto the pavement. Not a single person came to my aid. Everyone stood in a circle, surrounding me as I seized. Thankfully, my husband realized what happened and came to my rescue.
But the thing is… I did have a seizure alert device at that time. I just wasn't wearing it that day.

Why not
I've tried multiple wearable devices in the past and stopped wearing them due to false alarms and unreliability. Spending hundreds of dollars on an alerting device only to be let down continuously by its inaccuracy is extremely frustrating. You start to wonder if it's even possible for a company to build a device that accurately monitors seizure activity.

Guess what my friends… it's possible.

*Cue music*

I first learned about the SeizureLink™ System last year when they launched their Instagram profile and began looking for people to participate in their study. The study was aimed at improving the SeizureLink™ wearable and app via wearer and caregiver feedback. I was immediately interested in participating because I experienced so many challenges with wearable devices in the past and knew I could offer valuable insight.

I applied for the study and received word that I'd been accepted a few weeks later. Learning about a new device and helping my community in the process was an exciting opportunity. I honestly had low expectations for the device after past experiences, but I wanted to give SeizureLink™ a fair chance. I was pleasantly surprised by the system's performance.
---
Let's Talk Shop
Getting down to the nitty-gritty… The SeizureLink™ System is easy on the eyes, with a smooth exterior, rounded corners, and petite size at only 2.5" tall x 1.7" wide. It can easily be worn by children or adults and attaches to the wearer's biceps muscle via electrode pads backed with hydrogel. It's important to make sure the electrode pad is attached to clean, dry skin or the device may not adhere properly. I quickly learned this meant to avoid putting lotion where I intended to wear the device.

The biggest difference in the SeizureLink™ System and other seizure alerting devices is that SeizureLink uses tonic muscle contractions in quickly alerting a caregiver, should the wearer experience a tonic-clonic seizure. Since the device uses muscle signal to monitor for seizure activity, you get more accurate results, which means less false alarms – which was a huge problem for me with past seizure alerting devices
The system includes two batteries and a charging tray, along with a USB charging cable and plug, so you're never left with a dead battery! This is one of my favorite features of the SeizureLink system because memory can play a role in properly managing a seizure alert device. I would often forget to charge my device, unable to wear it the following day. When I did remember to charge it, I often felt uneasy not being able to wear the device while it was charging. With the SeizureLink™ System, both of those worries are remedied by including an extra battery and in-app battery notifications.

The system connects via Bluetooth with an app that is available for Apple or Android devices, and it was very easy to set up and sync the device with my iPhone as the wearer and set up the app on my husband's Samsung phone as my caregiver. The app has quite a few features that make it easy to manage your SeizureLink System such as a seizure diary, device notifications, and support contact information.
---
Purple Day Giveaway
Since I love my SeizureLink system, I've partnered with my friends over at Brain Sentinel to giveaway:

1 SeizureLink System
2 Boxes of Electrode Patches
AND…

Because I love giving, I'm throwing in a purple nylon pouch to keep your SeizureLink™ and accessories in a safe place when not in use! (I know, I think of everything! 😉
Using the SeizureLink™ System has allowed me to live more confidently through independence and support. I want to be able to provide that feeling to a fellow epilepsy warrior in need of a tonic-clonic seizure alerting device. Read below to see if you could be that warrior!
---
You should NOT enter this giveaway if the following applies to you:
You do not have epilepsy. OR You are not a caregiver for someone with epilepsy.
You do not have tonic-clonic seizures. OR You are a caregiver for someone that does not experience tonic-clonic seizures.
You live outside of the United States.
You should enter this giveaway if the following applies to you:
You live in the United States.
You have epilepsy. OR You are a caregiver for someone with epilepsy.
You have tonic-clonic seizures. OR You are a caregiver for someone that experiences tonic-clonic seizures.
If selected as the winner, you agree to not sell the SeizureLink™ System or electrode pads.
If selected as the winner, you agree that you will use the SeizureLink™ System for personal use only.
By participating you agree that you understand that only one winner will be chosen and purchasing goods or services from Christalle Bodiford, or Brain Sentinel will not increase your odds of winning.
You complete all rules as requested by the giveaway host but understand this does not constitute as a guaranteed win.
You understand this is a sponsored post by Brain Sentinel.  All opinions and ideas are entirely my own and do not reflect the opinions of Brain Sentinel.
You understand ALL fields MUST be completed below.
---
To Enter:
• Like this post on Instagram.
• Follow @ChristalleBodiford and @SeizureLink on Instagram.
• Fill out the Purple Day Giveaway questionnaire below.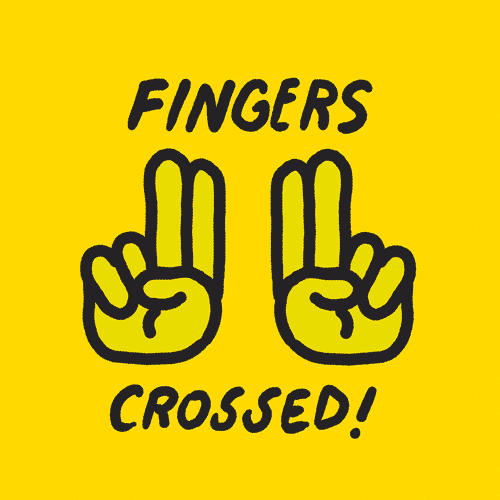 ---
*Disclaimer* The giveaway is open March 19 – 26, 2019 at 12:00 AM. I will choose and announce a winner on Purple Day. The winner will be contacted via email to alert them of their winnings. By submitting your email address above, you are agreeing to receive promotional emails from Christalle Bodiford and Brain Sentinel. If any part of giveaway entry is not met, your entry will be null and void. Giveaway prize valued at over $500USD. Giveaway host pays shipping. Open to US residents only.